My Favorite Materials for Watercolor Journaling
Articles may contain affiliate links.
Watercolor journaling is a fun activity that's excellent for artistic expression and exploration. But what are the best watercolor journaling supplies out there?
You just need to make sure that you have the necessary watercolor supplies to set you up for success with watercolor journaling. If you're looking to learn even more about watercoloring, check out this ultimate guide for beginners.

If you're planning on taking a bit more of a bullet journaling approach to your watercolor journal, then this guide will help you get started.
So, let's explore my list of favorite watercolor supplies so that you can use my recommendations to expand your watercolor supplies collection.
Best Watercolor Journaling Supplies For Beginners
This famous journal comes in multiple sizes and colors. You can purchase it in both softcover and hardcover versions.
As well the paper comes with a convenient dot grid which is perfect for organizational purposes.
However, the paper is not technically watercolor paper. That means it's not as sturdy as traditional watercolor paper, and it will warp or buckle to some extent.
But it still holds up reasonably well.
2. Archer & Olive
This journal is made of thick watercolor paper that can handle lots of watercolor and ink, as well as other wet mediums, making it one of the best watercolor journaling notebooks out there.
Therefore, you don't have to worry about the paper warping or bleeding when you paint on it.
Additional features include dot grid paper, a back pocket, and a pen loop.
The only drawback is that this journal can be expensive. However, if you consider it an investment, then it's well worth the price!
3. Rhodiarama
This journal is specifically for fountain pens, but it works very well with any wet media.
For this reason, the paper is thick and sturdy. It even has a dot grid.
Special features include a velvety smooth cover, a back pocket, and a wide selection of lovely colors.
With its reasonable pricing, the Rhodia journal is an excellent choice for beginners who're diving into watercolor journaling for the first time.
Watercolor Paint Recommendations
For a more detailed explanation on different types of watercolor paints, check out this article where I take a deep dive into this subject!
1. Pan Watercolors
There are many benefits of using watercolors in your bullet journals, such as the versatility of choosing pans or tube paint.
The best watercolors for absolute beginners are pan watercolors.
Pan paints, also known as cakes, need to be activated with water before they can be used.
An excellent option for beginners is Prang Watercolors because they're super affordable and easy to use.
But, if you're looking for something a bit more sophisticated and vibrant, investing in Winsor & Newton's student-grade paint sets is a great option.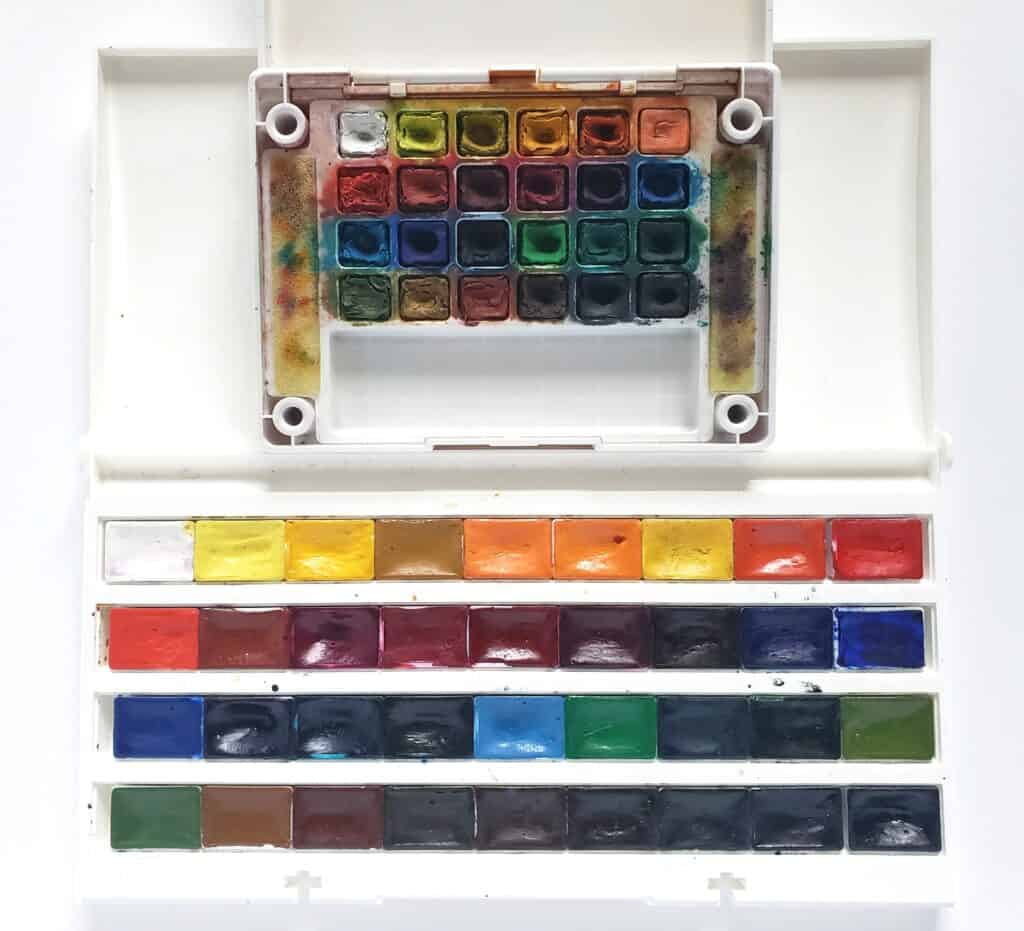 2. Tube Watercolors
Unlike pans, tube paint comes in plastic tubes that you can squeeze into a pan or onto a palette.
Tube watercolors are more vibrant than pan watercolors, and you get more for your money, too.
A fantastic option is to invest in the Sennelier French Watercolors because these paints are highly pigmented, transparent, and of excellent quality.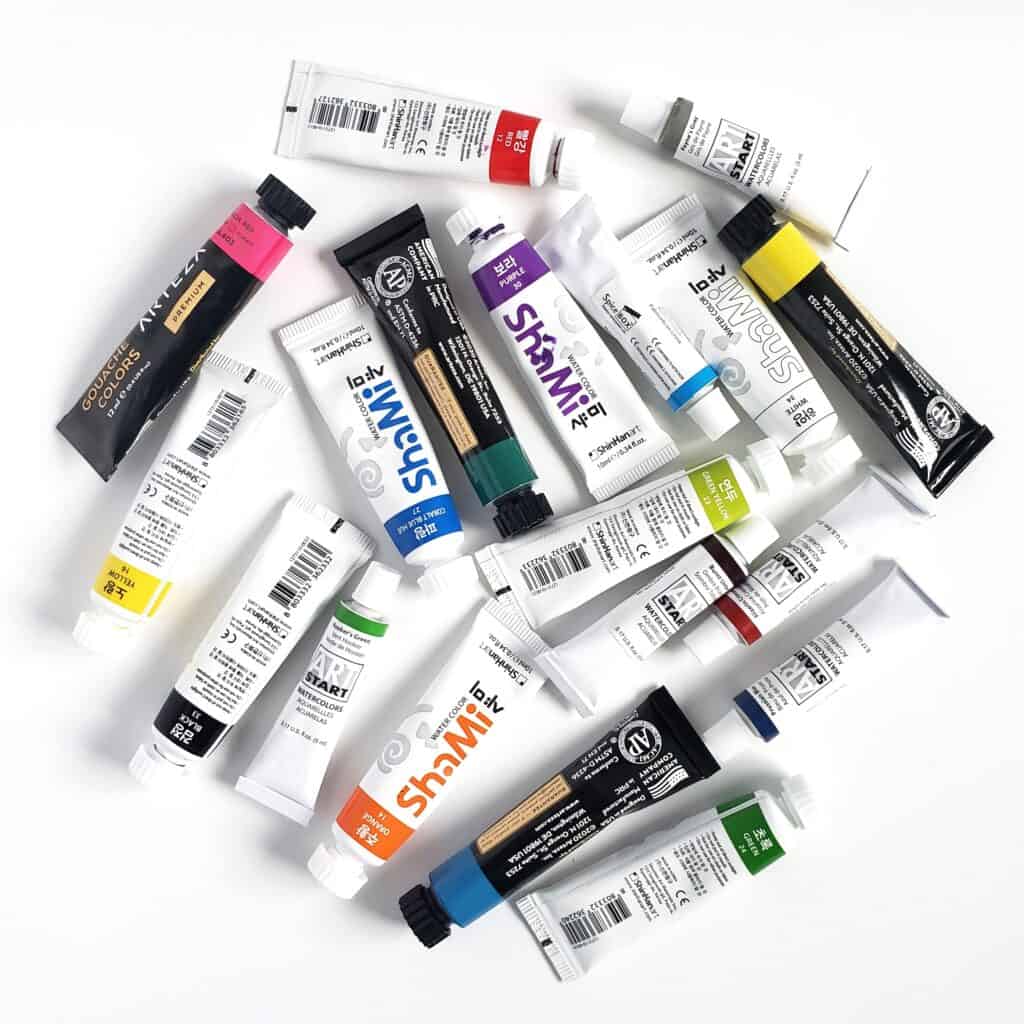 Watercolor Brushes
1. Round Brushes
When painting with watercolors, you should have an assortment of different brush sizes.
Owning at least one small, medium, and large round brush is recommended.
They're standard brushes with a wide range of versatility that you can use for detailing, layering, and color mixing.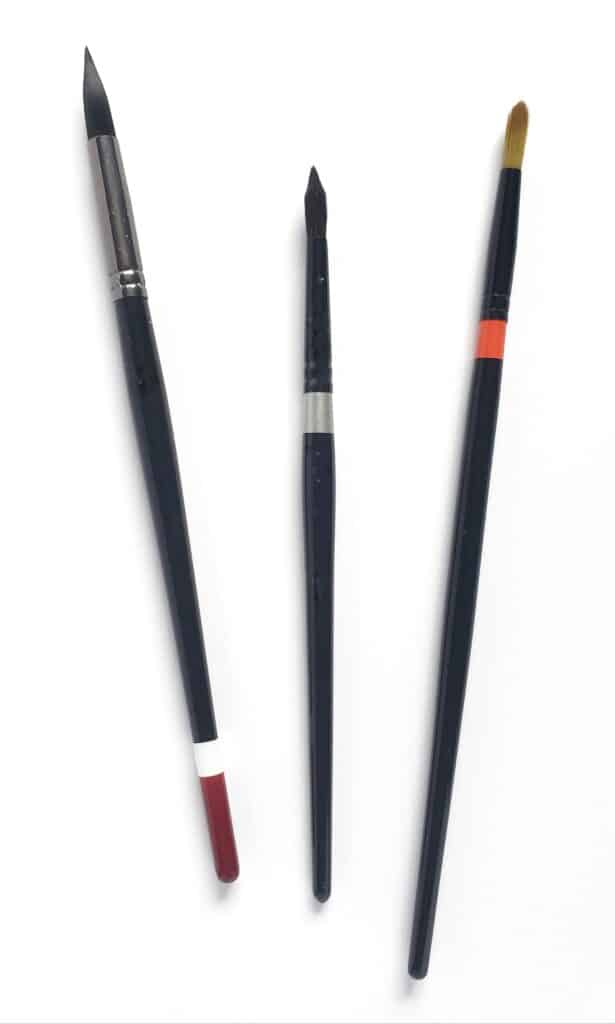 2. Flat Brushes
Flat brushes come in various sizes.
They're great for covering large areas and for laying down large washes of color.
If you have one small, medium, and large brush of each type, you'll have an excellent collection to start out with.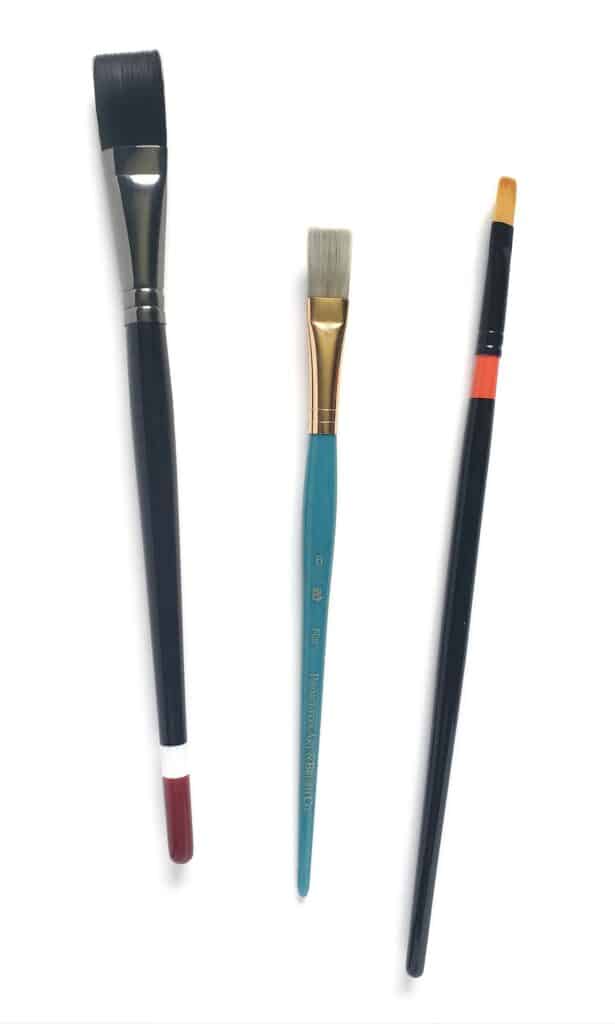 How to Get Started with Watercolor Journaling
Once you've purchased your watercolor supplies, it's time to use those materials for watercolor journaling.
So, join your fellow students in the popular course Paint The Page: Dive Into Watercolor Journaling With Confidence!
Simply click the link above to discover how you can cultivate greater confidence and skill as an artist.